Armando - Works in carborundum
Two years ago, Armando started working with carborundum for the first time. This resulted in a series works, consisting of his well-known motives, such as 'Leiter', 'Rad' and 'Kopf'. After his first introduction with this new medium, he quickly learned how to make use of all the expressive possiblities of the technique in an astonishing way.
His hands place the glue with certainty on the printing plate, leaving deep imprints on the surface.
The works are printed in the graphic atelier of artist Ripollés with an industrial hydraulic press, with the enormous pressure of 350 atmosphere on 2.000 grs handmade paper of 100 x 100 cm, in which the carborundum is also mixed with the ink.
The results are so convincing that Armando decides to make over fifteen works on this large size. Making these works, Armando creates a relief so thick, that it reminds the viewer of the skin of his sculptures. All prints are made using lithographic inks on a very thick handmade paper, in limited editions of ten. Of course all works are signed by hand by Armando.
The limited character and original technique makes these works collector's items that are exclusively available here in the gallery.
Armando - Works in carborundum is now on show at Espacio Gallery
Rechtstraat 86 Maastricht
Please view
HERE
already all availble works from the exhibition in Maastricht.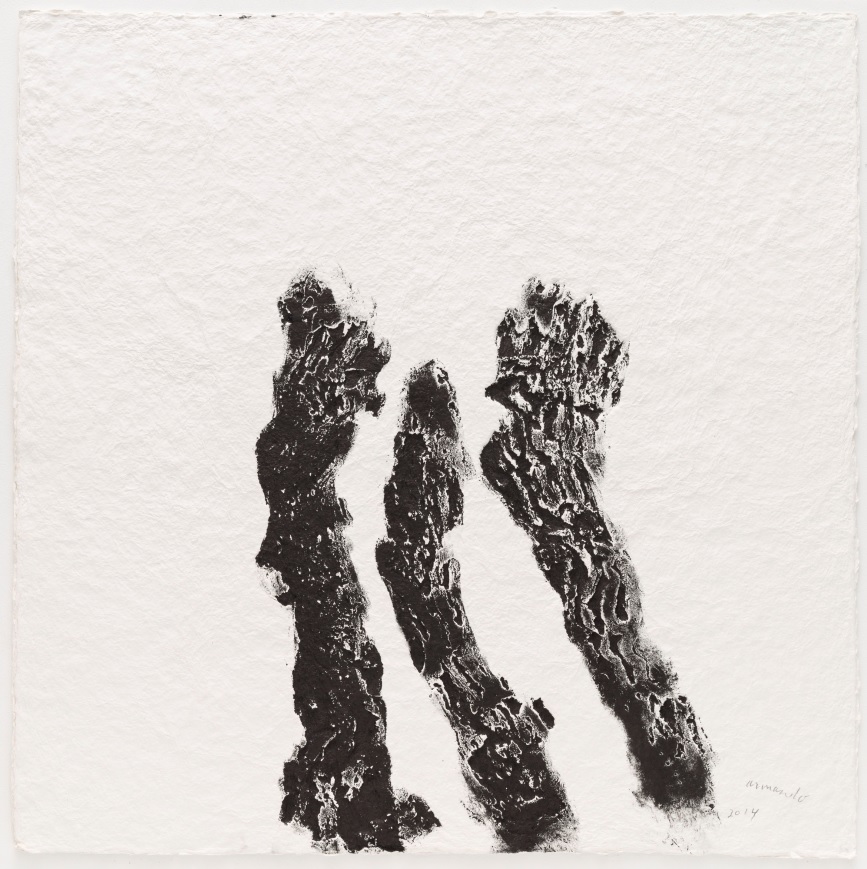 Bäume 2014 materiedruk met carborundum op 2.000 grs handgeschept Atelier Mas de Flors papier 100 x 100 cm editie: 10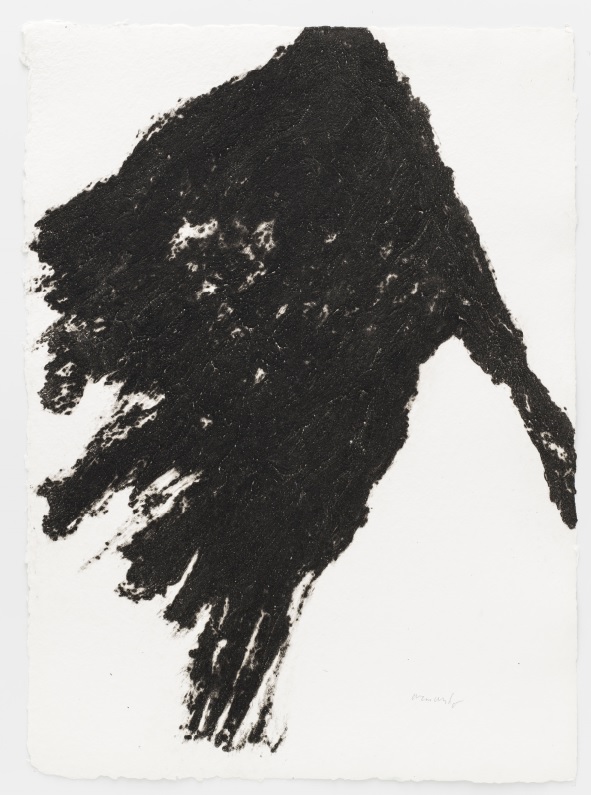 Fahne 2014 carborundumdruk op 600 grs handgeschept Moulin de Larroque papier 76 x 56 cm editie 20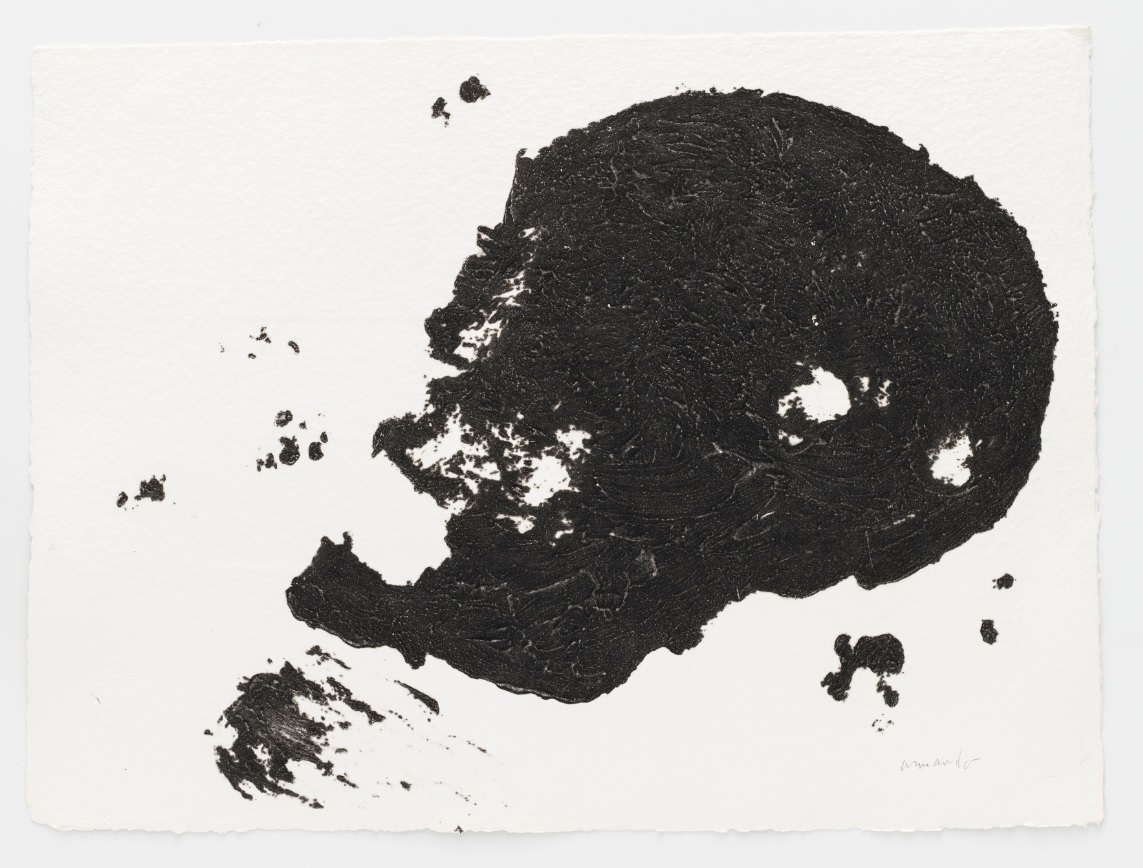 Kopf (schwarz) 2014 carborundumdruk op 600 grs handgeschept Moulin de Larroque papier 56 x 76 cm editie: 20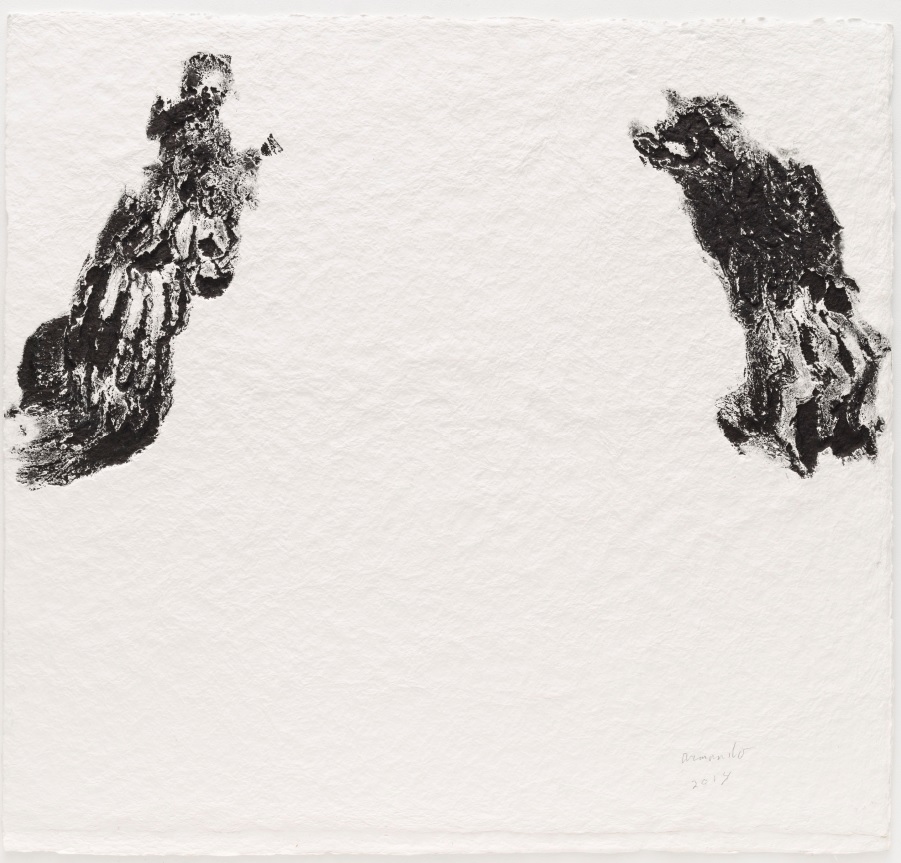 Baume 2014 materiedruk met carborundum op 2.000 grs handgeschept Atelier Mas de Flors papier 100 x 100 cm editie 10